Van Yen district taps into potential of OCOP products
Saturday, October 9, 2021
YBO - In 2019 and 2020, Van Yen district had 15 products meeting standards of the "One Commune, One Product" (OCOP) programme as recognised by the Yen Bai provincial People's Committee. It is expected to have from six to eight more qualified products by the end of 2021.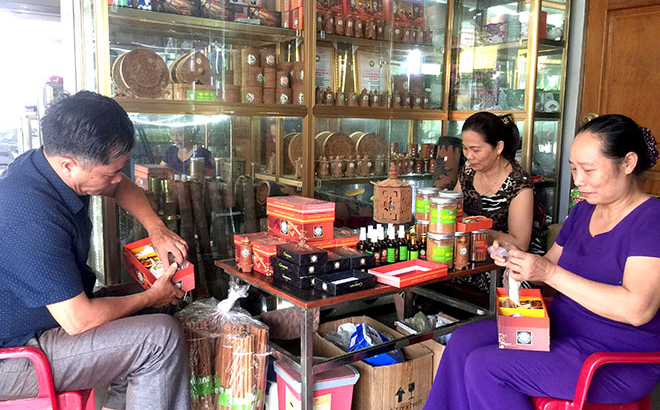 Cinnamon oil is among the items recognised as OCOP products in 2020.
The OCOP prorgamme was included in the resolution of the district Party Congress for the 2020 - 2025 tenure, with focus to be paid to producing high-quality goods under sustainable value chains and developing local strong products such as cinnamon and herbal products and community-based tourism.
Turning OCOP into the goal of local products has encouraged businesses, cooperatives, producers, and traders in Van Yen to improve their product quality and competitiveness in the market.
Most of the products meeting OCOP standards have get established. Many with a three-star rating have had plans to be upgraded to secure four- and five-star ratings in order to meet demand in the domestic and foreign markets.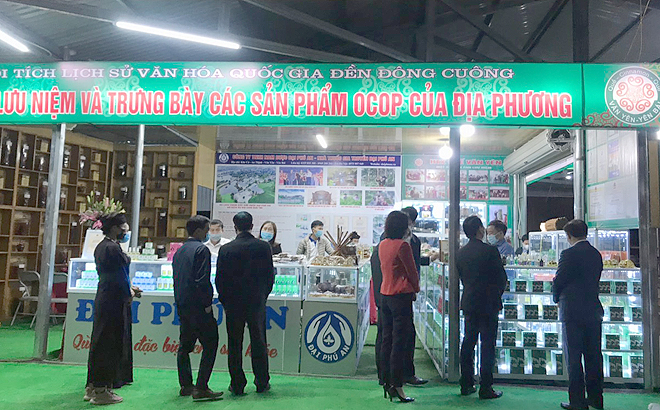 The booth introducing OCOP products of Van Yen district attracts a large number of visitors and buyers.
Some local OCOP products have won over high evaluation and trust from consumers such as the plant essential oils of the Dai Phu An Traditional Medicine Co. Ltd (based in An Thinh commune), the cinnamon tea of the Que Phat Herbal Tea Co. Ltd, the Solanum trilobatum glue of the Vien Son herbal material cooperative (Vien Son commune), "ngu" banana of the Trung Thanh cooperative of organic agricultural services.
Localities in Van Yen district have identified their potential and strengths so as to take appropriate solutions to develop OCOP products, especially upholding and developing traditional crafts in rural areas. Makers of OCOP products are all experienced in production and have been working actively to perfect their products as well as dossiers seeking higher ratings.
Van Yen district is striving for each of its communal-level localities having at least one product with three-star or higher ratings. It looks to have at least 40 OCOP products with three-star or higher ratings by the end of 2025, including at least one product (expected to be the Van Yen cinnamon oil) rated five stars, and five products exported to foreign markets (cinnamon oil, cinnamon bark tubes, cinnamon tea, Solanum trilobatum glue, and the Dai Phu An plant essential oils).
Other news
Though the COVID-19 situation remains complicated and unpredictable, production and business establishments in Yen Bai province, especially the distributors of goods serving the Lunar New Year (Tet) festival, have devised detailed plans to stockpile essential goods, according to the provincial Department of Industry and Trade.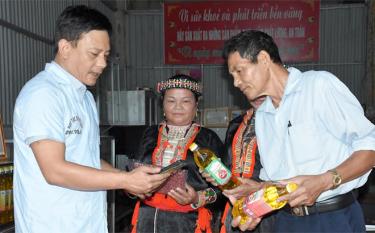 Luc Yen district has 12 products that earn three-star rating in Yen Bai province's 'One Commune, One Product' programme.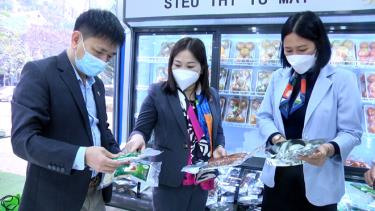 The centre for youth activities of Yen Bai province has freshly opened a shop to introduce products made by local young people.
A series of measures are implemented in Yen Bai province to increase purchasing power and stimulate market demand amid negative impacts of the COVID-19 pandemic.