BIDV Yen Bai: "Sharing difficulties – cooperating sustainably"
As the raging COVID-19 epidemic is seriously affecting the economy, including BIDV's credit customers, BIDV branch in Yen Bai has been implementing a series of measures to support customers.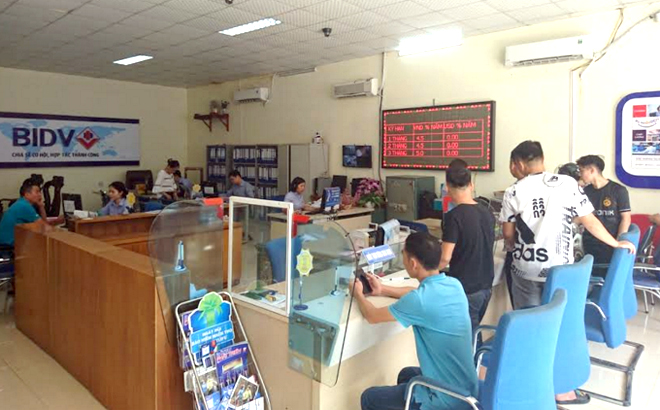 Credit packages supporting customers affected by COVID-19 epidemic are implemented at BIDV Yen Bai's transaction office.
The Yen Bai branch of the Bank for Investment and Development of Vietnam (BIDV) is a major bank in the province, with its credit customers mainly being enterprises engaging in production and business activities. Many of them had to suspend operation due to the COVID-19 epidemic. Under the instruction of the parent bank, BIDV Yen Bai has launched several support packages.
Business customers can choose from three credit packages, one for small- and medium-sized enterprises (SMEs) with a total value of 100 trillion VND and interest rates lower than normal rates by 1 percent. The second package of short-term credit valued at 20 trillion VND targets enterprises directly affected by the COVID-19 epidemic, with interest rates reduced by 0.5-1 percent per annum. The third one, also short-term credit, valued at 8 trillion VND is designed for FDI and foreign customers with interest rates ranging from 7-7.5 percent per annum.
For individual customers, there is a credit package named "Accompanying-Reaching farther" with total value of 20 trillion VND, providing medium- and long-term loans for purposes such as housing, buying cars or household production and business activities, with interest rates ranging from 7-9 percent per annum. Another package named "joining hands to drive back corona" (which will last until April 30), also worth 20 trillion VND, exclusively targets individual customers whose business operations are directly impacted by COVID-19, with interest rates starting from 6.5 percent per annum.
Director of BIDV Yen Bai Pham Trung Tung said the branch has worked with each customer to assess the level of impact and damage caused by the epidemic, thus deciding the suitable and timely type of support.
As of March 31, BIDV Yen Bai had counted 210 affected customers with total loans of 1.45 trillion VND. The bank has rescheduled loans for 10 customers with outstanding loans worth 110 billion VND.
Other news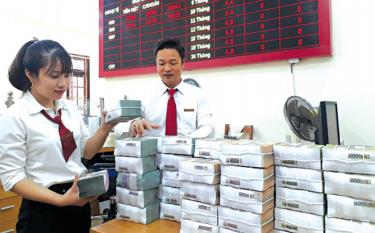 Despite annual deposit rates being adjusted down between 0.3 and 0.5 percent, idle money continues to flow into banks in Yen Bai.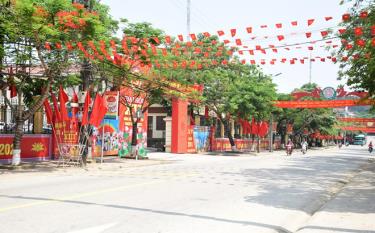 Van Yen district in Yen Bai province is striving to elevate potential communes, namely An Thinh, An Binh and Xuan Ai to tier-V urban areas by 2025, while focusing all resources on developing Mau A township from a tier-V urban area to a tier-IV urban area in near future.
Yen Bai province was ranked 36th among the country's 63 provinces and cities in the Provincial Competitiveness Index (PCI) in 2019, and placed in the group of localities with good governance, according to the rankings announced by the Vietnam Chamber of Commerce and Industry (VCCI) on May 5.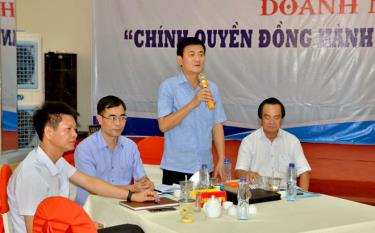 The provincial People's Committee, the Party organisation of the bloc of provincial agencies and businesses, and the business association in Yen Bai on August 28 co-hosted a monthly meeting among local businesses called "Business Café" to discuss impacts of the Vietnam-European Union Free Trade Agreement (EVFTA) on the Vietnamese economy.