Yen Bai carries out measures to support borrowers affected by COVID-19
YBO - The Yen Bai branch of the State Bank of Vietnam (SBV) has implemented numerous measures to support customers affected by the COVID-19 pandemic following directions of the Prime Minister, the SBV and the provincial People's Committee.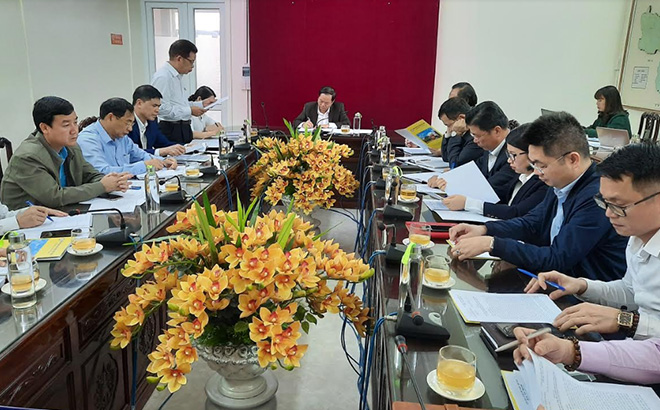 A meeting of the State Bank of Vietnam – Yen Bai branch discusses measures in support of customers affected by COVID-19.
After receiving the instruction from the central bank, the SBV - Yen Bai branch, branches of other banks and people's credit funds (PCFs) have directed their subsidiary transaction offices to seriously implement measures to help remove difficulties facing borrowers.
Local bank branches have actively made a review of affected customers and guide their subsidiaries in how to apply their temporary internal regulations on rescheduling debt payment and maintaining debt categories for customers affected by the pandemic. They have also taken measures to prevent the misuse of the support measures.
As of March 9, the total debt owed by customers affected by the COVID-19 was 211.2 billion VND by 40 customers, of which138.3 billion VND worth of debt was rescheduled and kept in the same categories, new loans are valued at 54.7 billion VND and debts slated to be entitled to interest rate reduction and exemption amounted to 18.2 billion VND.
In the coming times, the SBV - Yen Bai branch continues to direct bank branches and PCFs to proactively balance capital sources to fully meet capital needs for production and business and well disseminate policies of the Government, Yen Bai province and the central bank to remove difficulties for production and business caused by the COVID-19.
The branch will also require banks to reduce operation costs so as to cut lending interest rates and consider cutting or exempting lending interest rates and service fees to support customers.
Banks are requested to popularise these solutions to customers.
Other news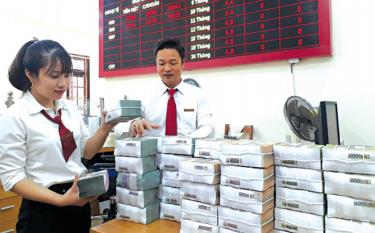 Despite annual deposit rates being adjusted down between 0.3 and 0.5 percent, idle money continues to flow into banks in Yen Bai.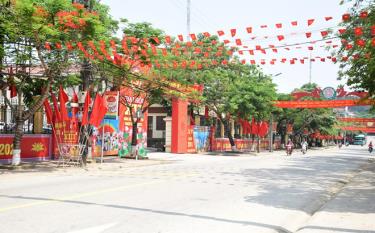 Van Yen district in Yen Bai province is striving to elevate potential communes, namely An Thinh, An Binh and Xuan Ai to tier-V urban areas by 2025, while focusing all resources on developing Mau A township from a tier-V urban area to a tier-IV urban area in near future.
Yen Bai province was ranked 36th among the country's 63 provinces and cities in the Provincial Competitiveness Index (PCI) in 2019, and placed in the group of localities with good governance, according to the rankings announced by the Vietnam Chamber of Commerce and Industry (VCCI) on May 5.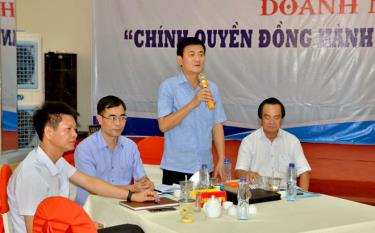 The provincial People's Committee, the Party organisation of the bloc of provincial agencies and businesses, and the business association in Yen Bai on August 28 co-hosted a monthly meeting among local businesses called "Business Café" to discuss impacts of the Vietnam-European Union Free Trade Agreement (EVFTA) on the Vietnamese economy.