Yen Bai carries out measures to support borrowers affected by COVID-19
YBO - The Yen Bai branch of the State Bank of Vietnam (SBV) has implemented numerous measures to support customers affected by the COVID-19 pandemic following directions of the Prime Minister, the SBV and the provincial People's Committee.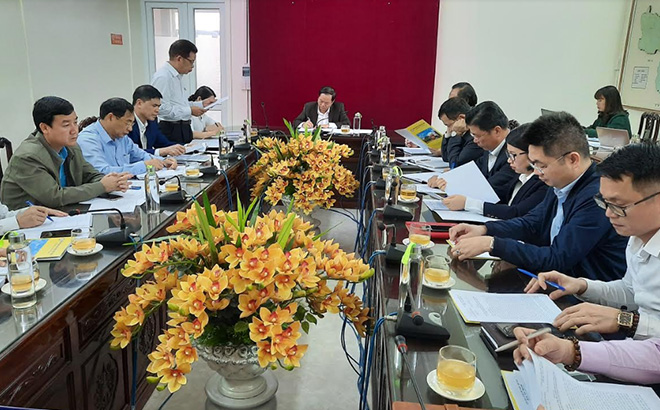 A meeting of the State Bank of Vietnam – Yen Bai branch discusses measures in support of customers affected by COVID-19.
After receiving the instruction from the central bank, the SBV - Yen Bai branch, branches of other banks and people's credit funds (PCFs) have directed their subsidiary transaction offices to seriously implement measures to help remove difficulties facing borrowers.
Local bank branches have actively made a review of affected customers and guide their subsidiaries in how to apply their temporary internal regulations on rescheduling debt payment and maintaining debt categories for customers affected by the pandemic. They have also taken measures to prevent the misuse of the support measures.
As of March 9, the total debt owed by customers affected by the COVID-19 was 211.2 billion VND by 40 customers, of which138.3 billion VND worth of debt was rescheduled and kept in the same categories, new loans are valued at 54.7 billion VND and debts slated to be entitled to interest rate reduction and exemption amounted to 18.2 billion VND.
In the coming times, the SBV - Yen Bai branch continues to direct bank branches and PCFs to proactively balance capital sources to fully meet capital needs for production and business and well disseminate policies of the Government, Yen Bai province and the central bank to remove difficulties for production and business caused by the COVID-19.
The branch will also require banks to reduce operation costs so as to cut lending interest rates and consider cutting or exempting lending interest rates and service fees to support customers.
Banks are requested to popularise these solutions to customers.
Other news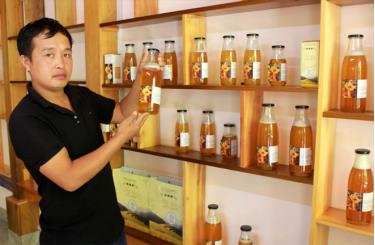 The People's Committee of Mu Cang Chai district of Yen Bai province has held a ceremony to grant geographical indications to "Mu Cang Chai bee honey" product and establish the ownership rights for the trademark of "Mu Cang Chai black-boned chicken".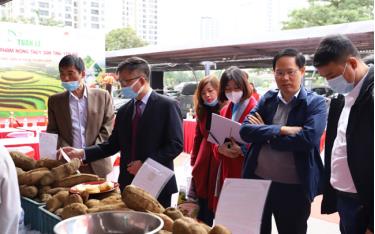 Yen Bai province's Department of Industry and Trade and the Central Retail Vietnam held a Yen Bai agro-aquatic product week at Big C Thang Long supermarket in Hanoi from December 4-7.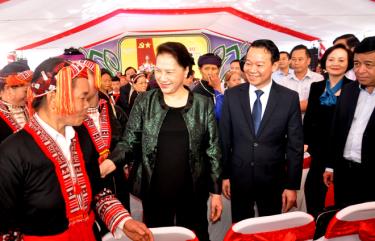 Seventy out of 150 communes, or 46.67 percent of the total, in Yen Bai province have obtained the new-style rural status so far and the number was 200 percent higher than the target set by the province's 18th Party Congress, according to the provincial Department of Agriculture and Rural Development's rural development division.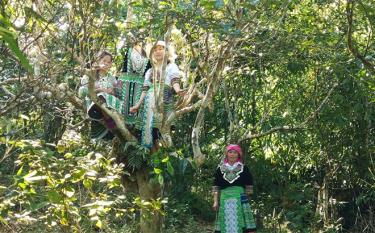 Khe Loong 1 village in Tran Yen district's Kien Thanh commune, which lies nearly 1,000 metres above the sea level, is home to a large number of ancient Shan Tuyet tea trees of over 100 years old.