Agricultural production models in Luc Yen district prove effective
In recent years, Luc Yen district of Yen Bai province has issued many policies encouraging and assisting locals to develop many agricultural models which have proved fruitful.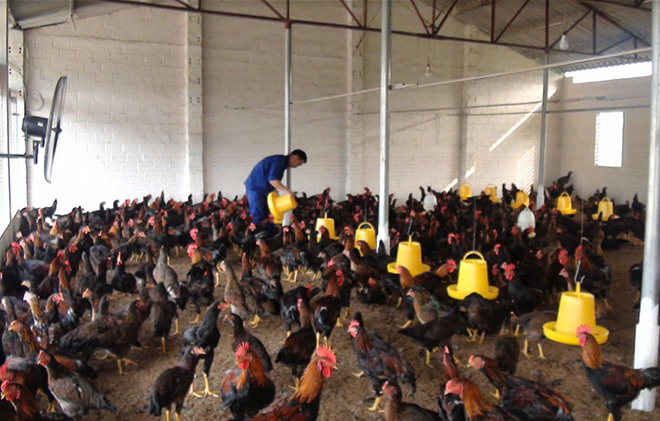 Cu Huy Hoang's chicken farm in Lang Gia hamlet of Yen Thang commune, Luc Yen district, has generated considerable economic benefits.
In 2012, Cu Huy Hoang, a resident in Lang Gia village of Yen Thang commune, began farming chickens. The number of his fowls has increased over the past years, reaching 8,000 at present with broods of all development stages.
Every four months, Hoang sells 2,000 chickens with the total weight of 4 – 4.5 tonnes at a price of 60,000 – 65,000 VND per kg, earning a profit of 40 – 50 million VND.
To carry out the agricultural restructuring plan and assist new-style rural area building, Luc Yen district has mobilised resources for developing infrastructure while supporting farmers in plant and animal breeding and application of scientific and technical advances. It has also effectively carried out Yen Bai province's policies on boosting production connectivity and leasing out farmland.
Besides, the district has gradually converted land areas with ineffective rice cultivation into those for growing other crops with higher economic values. It has encouraged locals to boost land accumulation, develop large fields and step up synchronous agricultural mechanisation. Many policies have also been issued to attract investment to agriculture and encourage businesses to purchase local farm produce.
As a result, numerous farming models under production chains have taken shape and generated high economic benefits such as a 600ha rice farming area, a 500ha area farming maize in winter and two crops of rice each year, an 800ha area growing bamboo for shoots, a 4,000ha cinnamon area, cage fish farming on Thac Ba Reservoir and others in Muong Mai and Phan Thanh communes.
Additionally, Luc Yen has developed production models in association with building brands, trademarks and origin tracing stamps for local agricultural products, which has brought about initial but positive outcomes, including creating jobs for thousands of locals, improving farm produce's values, and winning over consumers' trust. This is a prerequisite for carrying out the "One Commune, One Product" (OCOP) programme in the district in the years to come.
However, as a district with a low starting point and harsh climate conditions, Luc Yen still faces many problems in agricultural restructuring, including small-scale and scattered production, undiverse products, modest investment in agriculture and rural areas, and unsustainable connectivity between farmers and businesses. These will be major challenges to Luc Yen in implementing its agricultural restructuring plan in the coming years.
Other news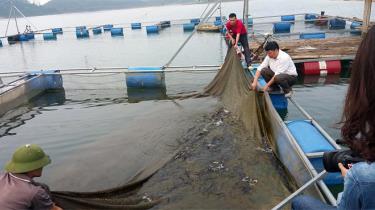 "Nganh" fish, scientifically known as Cranoglanis henrici, belongs to order Siluriformes. This species of fish is mainly found in Thailand, the Philippines, Indonesia and China.
Over the last five years, Yen Bai province has mobilised over 50 trillion VND (2.2 billion USD) for developing infrastructure, including key projects meant to help boost local socio-economic development and the facilities mitigating natural disaster damage.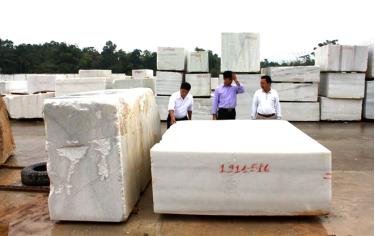 The northern province of Yen Bai has taken a number of measures to help local businesses overcome difficulties and complete the goal of 210 million USD in export revenue in 2020.
On the foundation of the outcomes of the Forest and Farm Facility (FFF) Programme in the first phase, the UN Food and Agriculture Organisation (FAO) will continue to support the second phase of the programme in the 2019-2022 period in Vietnam, including Yen Bai province.