Yen Bai holds Spring meeting with businesses, investors
YBO - The provincial People's Committee held a Spring meeting on March 1 with local businesspeople and investors. This is an annual activity of the provincial authorities to meet with the business circle to share views for the common goal of development.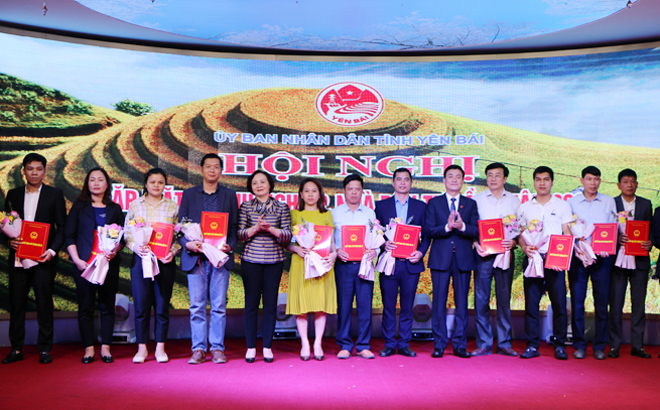 Secretary of the provincial Party Committee and Chairwoman of the provincial People's Council Pham Thi Thanh Tra and Vice Chairman of the provincial People's Committee Nguyen Chien Thang presented decisions approving investment proposals to 15 projects.
The meeting was attended by 160 businesspeople and investors representing nearly 2,600 enterprises, economic groups and cooperatives operating in Yen Bai.
In 2019, Yen Bai issued decisions approving investment intention and investment certificates to 55 new projects with total registered capital of over 17.2 trillion VND (nearly 745 million USD), bringing the total number of investment projects in the province to 466 with total registered capital of more than 88 trillion VND (3.8 billion USD).
The province now has 2,147 operating businesses (up 206 compared to 2018), comprising 1,288 limited liability companies, 469 joint stock companies, 352 private companies, 25 foreign-invested companies and 13 wholly State-owned companies.
Last year, the businesses contributed more than 1.17 trillion VND to the State budget, up 31 billion VND from 2018, and accounting for 54.68 percent of total State budget collection in Yen Bai. They provided jobs for more than 38,000 labourers with average monthly income of 5.5 million VND.
Addressing the meeting, Secretary of the provincial Party Committee and Chairwoman of the provincial People's Council Pham Thi Thanh Tra informed the businesspeople about the outstanding outcomes that Yen Bai had achieved in 2019. She affirmed that the local businesses and investors had made important contributions to those results.
The official shared the difficulties faced by the business circle due to the Covid-19 epidemic, and urged them to turn challenges into opportunities. "Fire proves gold, adversity proves men, " she said, advising them to closely follow the market in order to take timely response, and link with partners inside and outside the province to build partnerships and help each other overcome the difficult time.
At the meeting, Yen Bai authorities presented decisions approving investment proposals to 15 projects, and awarded 19 businesses and 17 individuals who made outstanding contributions to socio-economic development and social security in the province in 2019.
Other news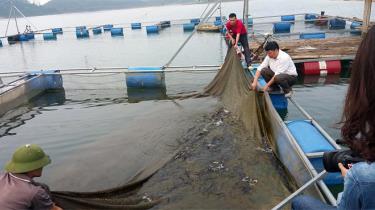 "Nganh" fish, scientifically known as Cranoglanis henrici, belongs to order Siluriformes. This species of fish is mainly found in Thailand, the Philippines, Indonesia and China.
Over the last five years, Yen Bai province has mobilised over 50 trillion VND (2.2 billion USD) for developing infrastructure, including key projects meant to help boost local socio-economic development and the facilities mitigating natural disaster damage.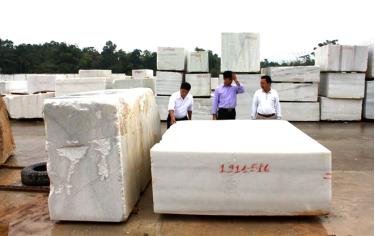 The northern province of Yen Bai has taken a number of measures to help local businesses overcome difficulties and complete the goal of 210 million USD in export revenue in 2020.
On the foundation of the outcomes of the Forest and Farm Facility (FFF) Programme in the first phase, the UN Food and Agriculture Organisation (FAO) will continue to support the second phase of the programme in the 2019-2022 period in Vietnam, including Yen Bai province.