No adjustment to 2020 growth target: PM
Wednesday, February 26, 2020
The Vietnamese government will work in tandem to contain the novel coronavirus epidemic and to achieve economic growth targets for 2020, the PM says.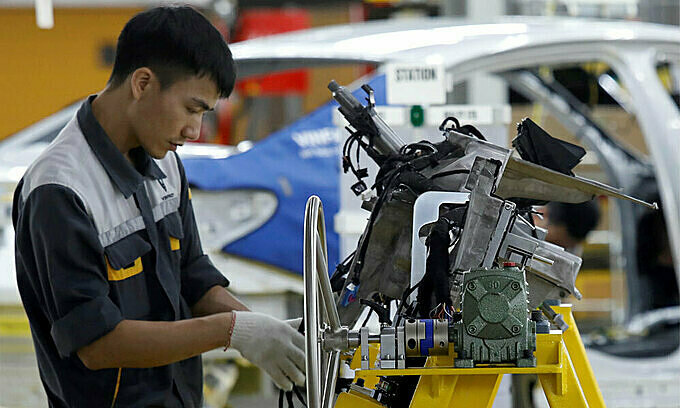 A man works at an assembly line of an auto factory in Hai Phong City, northern Vietnam.
Containing the epidemic, ensuring the safety, life and health of the people is the government's most important goal this year, but it will also work to achieve the 6.8 percent GDP growth assigned by the National Assembly, Prime Minister Nguyen Xuan Phuc said at a recent meeting with the National Monetary and Financial Policy Advisory Council.
"There is currently no basis to adjust the macro and growth targets," the Prime Minister emphasized, and requested Council members to come up with appropriate solutions to overcome negative impacts of the Covid-19 epidemic.
The comments came in response to a Ministry of Planning and Investment (MPI) report issued early January that sketched two possible scenarios on how the Covid-19 outbreak could affect economic growth this year.
If the epidemic is contained in the first quarter, GDP growth by year-end would fall 0.55 percentage points compared to the National Assembly's target of 6.25 percent. If it is controlled in the second quarter, growth could to slow to 5.96 percent, down 0.84 percentage points compared to the current target, the report said.
Fitch Solutions, in a release on Wednesday, lowered its growth forecast for Vietnam to 6.3 percent this year from an earlier forecast of 6.8 percent due to the possible impacts of the coronavirus.
Other news
Police in the northern border province of Lao Cai said on August 3 that they have broken down a drug trafficking ring, seizing three suspects and 84,800 tablets of meth.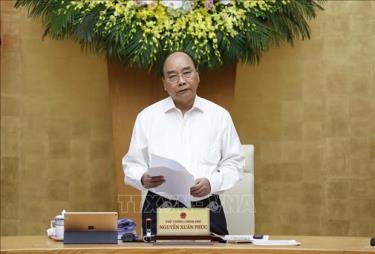 Prime Minister Nguyen Xuan Phuc chaired a one-day regular Cabinet meeting for July on August 3, which focused on seeking measures to fulfil socio-economic goals amidst COVID-19 pandemic.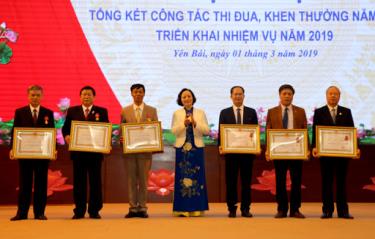 The Yen Bai People's Committee has issued Announcement No 94/TB-UBND to inform relevant departments, sectors, organisations, and localities in the province on the organisation of the 10th Yen Bai Patriotic Emulation Congress.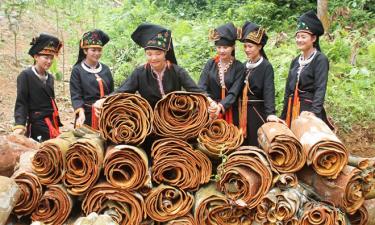 Located in northern part Yen Bai province, Van Yen district spans 139,000 hectares, of which 75 percent are arable land. The Van Yen cinnamon growing area dates backs years ago and is part of local Dao people's life.