Conference reviews Tran Yen district's OCOP products in 2021
YBO - The Department of Agriculture and Rural Development of Yen Bai province in collaboration with the World Vision Organization in Vietnam organised a workshop announcing the results of a survey on One Commune One Product (OCOP) products in Tran Yen district and devising plans to promote such products in 2021.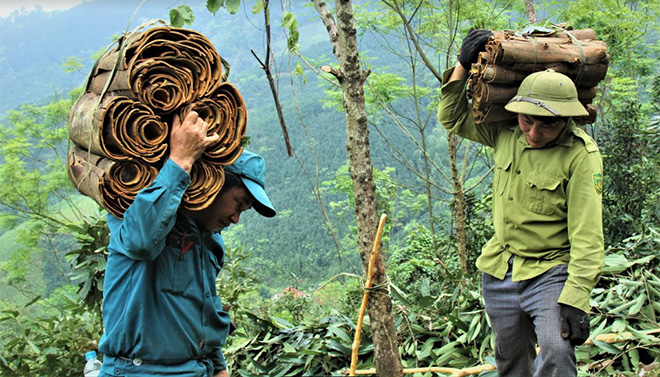 Farmers in Dao Thinh commune harvest cinnamon - raw material for OCOP products of Vietnam Cinnamon Cooperative.
The district has 11 potential products selected for the survey. According to the survey results, there are two products rated 3 stars, seven products 2 stars, and two products 1 stars. The survey results also indicated the problems that need to be fixed for each product.
At the conference, owners and local leaders exchanged, proposed and discussed the following topics: strengthening technical training on the OCOP programme, and dossier-making procedures, access to bank loans and and authorities' support.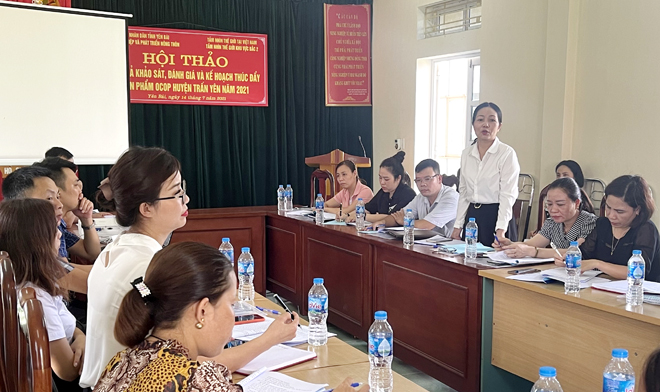 A view of the conference.
In the coming time, professional agencies will enhance training and continue support for product owners to complete documents needed to achieve the OCOP title.
Other news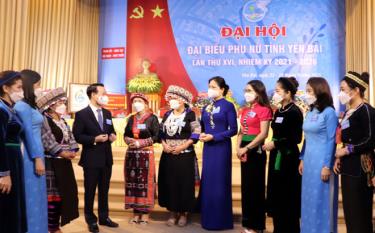 The 16th Yen Bai provincial Women's Congress, for the 2021 - 2026 tenure, took place on September 22 and 23.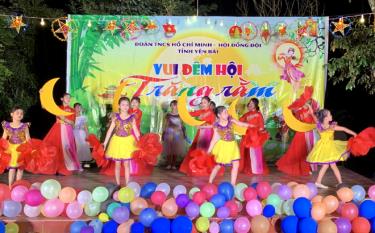 Despite COVID-19 pandemic's impacts, Yen Bai has held various activities in many forms for local children, aiming to ensure that they enjoy a full, meaningful, happy and safe Mid-Autumn festival.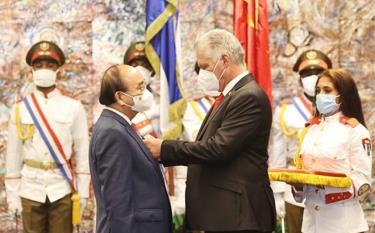 Vietnam and Cuba released a 12-point joint statement on the occasion of Vietnamese President Nguyen Xuan Phuc's official friendship visit to Cuba from September 18-20 at the invitation of First Secretary of the Communist Party of Cuba Central Committee and President of Cuba Miguel Díaz-Canel Bermúdez.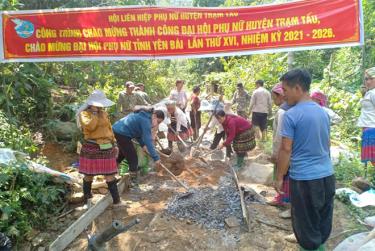 The 16th Yen Bai provincial Women's Congress, for the 2021 - 2026 tenure, is scheduled to officially take place at the province's convention centre on September 22 - 23.