Delegation of Indian Embassy in Vietnam visits Yen Bai to prepare for Vietnam-India friendship tree planting programme
YBO - A delegation from the Indian Embassy in Vietnam led by Deputy Ambassador Subhash P. Gupta has visited and worked with leading officials of Yen Bai province on a tree planting ceremony in the province towards the celebration of the 50th anniversary of diplomatic relations between Vietnam and India (January 7, 1972 - 2022) and the 75th anniversary of India's Independence Day (August 15, 1947 - 2022).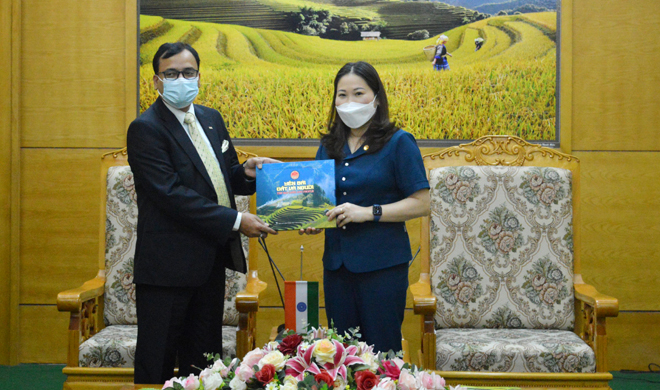 Vice Chairwoman of Yen Bai's People's Committee Vu Thi Hien Hanh presents the book "Yen Bai – dat va nguoi" (Yen Bai – Land and People) to Indian Embassy in Vietnam.
At the meeting, Vice Chairwoman of the provincial People's Committee Vu Thi Hien Hanh expressed her pleasure to welcome the Deputy Ambassador and the delegation.
Currently, eight Indian enterprises are operating Yen Bai, mainly in exploiting and processing white stone. The firms have created jobs for many local workers, and contributed an average of 150 billion VND to the provincial budget each year.
Introducing to the delegation the province's potential and strengths, Vice Chairwoman Hanh expressed her wish that the Indian Embassy will continue to help Yen Bai promote its potential, advantages and attractive policies, especially its advantageous products such as cinnamon, tea, Bat Do bamboo shoots, medlar, wood products, minerals and mineral processing, to Indian businesses.
She thanked the Indian Embassy in Vietnam for arranging this meaningful tree planting programme to celebrate the 50th anniversary of the two countries' diplomatic relations in Yen Bai province.
Yen Bai will choose the most beautiful streets to plant trees to celebrate this important event, she affirmed.
Indian Deputy Ambassador Subhash P. Gupta thanked Yen Bai province for the warm welcome to the delegation, as well as the province's support for the Indian business community in the locality, especially in COVID-19 prevention and control.
He expressed his hope that Yen Bai will help the embassy complete the tree planting programme so as to contribute to nurturing the relations between India and Vietnam in general and Yen Bai province in particular.
Other news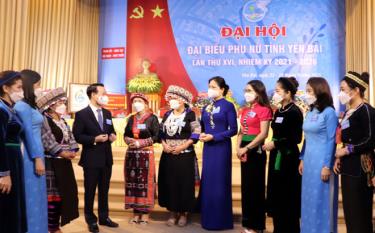 The 16th Yen Bai provincial Women's Congress, for the 2021 - 2026 tenure, took place on September 22 and 23.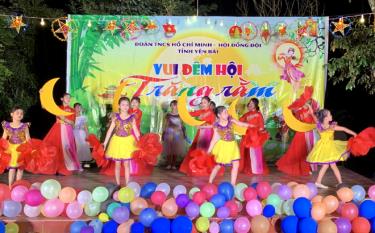 Despite COVID-19 pandemic's impacts, Yen Bai has held various activities in many forms for local children, aiming to ensure that they enjoy a full, meaningful, happy and safe Mid-Autumn festival.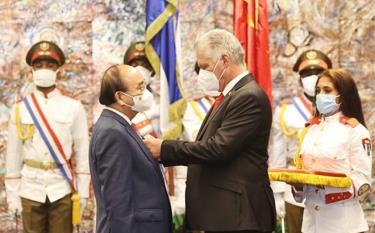 Vietnam and Cuba released a 12-point joint statement on the occasion of Vietnamese President Nguyen Xuan Phuc's official friendship visit to Cuba from September 18-20 at the invitation of First Secretary of the Communist Party of Cuba Central Committee and President of Cuba Miguel Díaz-Canel Bermúdez.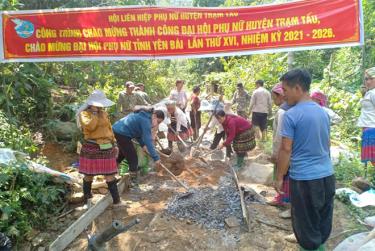 The 16th Yen Bai provincial Women's Congress, for the 2021 - 2026 tenure, is scheduled to officially take place at the province's convention centre on September 22 - 23.