Yen Bai takes part in Local Development Dialogue 2021
YBO - The Ho Chi Minh National Academy of Politics coordinated with the US Agency for International Development (USAID), the World Bank Vietnam, and the Indiana University of the US to hold the virtual Local Development Dialogue 2021 on July 13.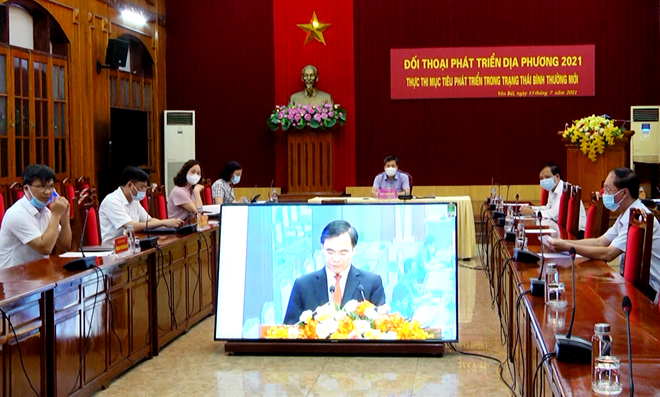 Yen Bai delegates in the teleconferenced dialogue.
Vice Chairman of the Yen Bai provincial People's Committee Ngo Hanh Phuc and officials of local departments and sectors attended the event via videoconference.
Themed "Enforcing development goals in the new normal", the dialogue discussed localities' development opportunities in the new normal, focusing on initiatives to improve the governance of policy implementation amid digital transformation and to tap into the green growth potential to overcome the COVID-19 pandemic and make development breakthroughs.
It highlighted the determination to address the sluggishness and weaknesses in the implementation of policies.
At the first session of the dialogue, participants focused on opportunities for localities in digital transformation, the governance of implementing local development goals in the new normal, and initiatives on implementation governance amid digital transformation.
The second session looked into the promotion of green growth in agriculture, green growth opportunities and prospects of surmounting COVID-19, and the capitalisation of localities' green growth potential.
The dialogue aimed to boost the connectivity among central and local officials, as well as among policy makers from ministries and agencies, local leaders, enterprises, experts, researchers, and international development organisations, to share initiatives for fast and sustainable growth, removing bottlenecks, creating new driving forces for localities' development.
Other news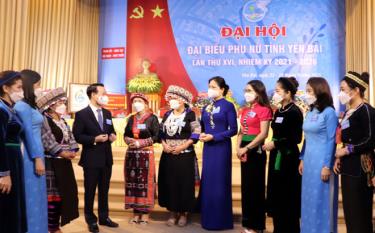 The 16th Yen Bai provincial Women's Congress, for the 2021 - 2026 tenure, took place on September 22 and 23.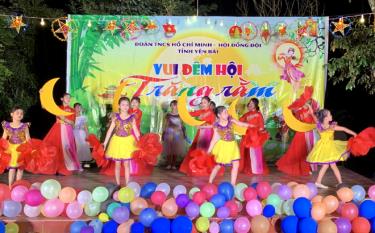 Despite COVID-19 pandemic's impacts, Yen Bai has held various activities in many forms for local children, aiming to ensure that they enjoy a full, meaningful, happy and safe Mid-Autumn festival.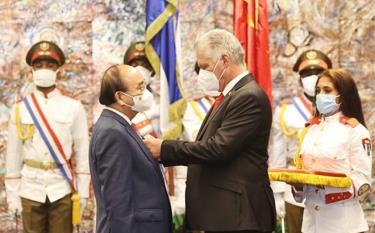 Vietnam and Cuba released a 12-point joint statement on the occasion of Vietnamese President Nguyen Xuan Phuc's official friendship visit to Cuba from September 18-20 at the invitation of First Secretary of the Communist Party of Cuba Central Committee and President of Cuba Miguel Díaz-Canel Bermúdez.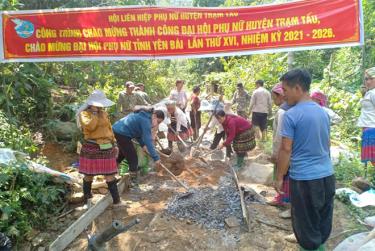 The 16th Yen Bai provincial Women's Congress, for the 2021 - 2026 tenure, is scheduled to officially take place at the province's convention centre on September 22 - 23.