Yen Bai reports turnout rate of 99.96 percent in May 23 elections
YBO - More than 592,500 voters in Yen Bai province on May 23 cast their ballots to elect deputies to the 15th National Assembly and all-level People's Councils in the 2021-2026 tenure in 1,154 constituencies.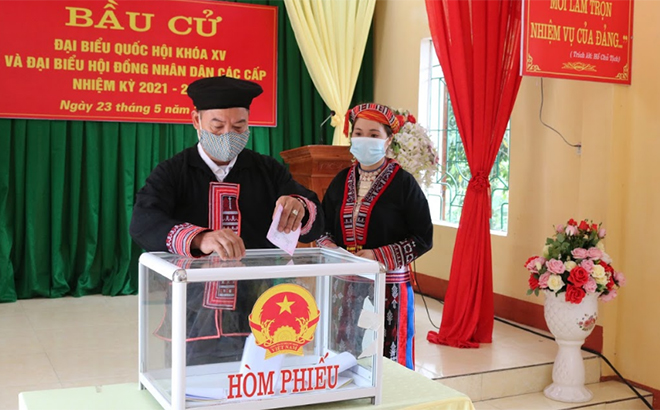 99.69 percent of voters in Yen Bai cast their ballots to elect deputies to the 15th National Assembly and all-level People's Councils in the 2021-2026 tenure.
From early morning, the elections started in all polling constituences with solemn and short ceremonies. Leaders of the province and localities across the province attended the launching ceremonies at different polling stations and cast their votes to practice their citizen right along with other voters.
Thanks to careful preparations, including all polling stations with decorations and ensured infrastructure, all voters were excited and eager to join the national festival.
All polling stations strictly implement COVID-19 prevention and control regulations. All voters were wearing masks, had their body temperature measured, cleaned their hands and kept safe distance while casting their ballots. Particularly, the election groups organised mobile voting boxes to serve voters in concentrated quarantine sites and voters undertaking home quarantine.
As of 7pm on May 23, the elections were conducted safely in line with COVID-19 prevention and control regulations. The rate of turnout reached 99.96 percent, with 100 percent seen in Van Yen, Tram Tau and Mu Cang Chai districts, and Nghia Lo township.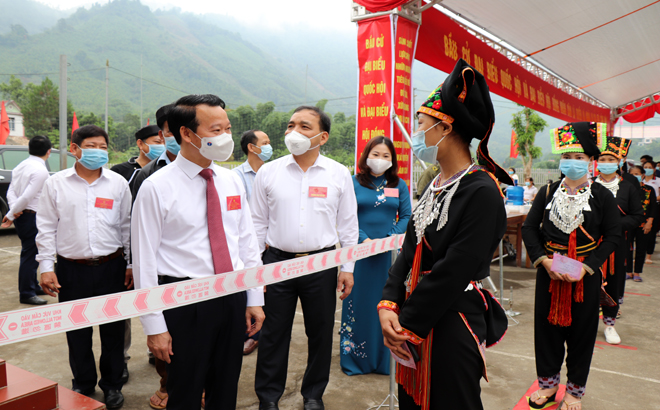 Secretary of the provincial Party Committee Do Duc Duy talks to voters in Dong Song village, Kien Thanh commune of Tran Yen district where all locals are from the Dao ethnic minority group.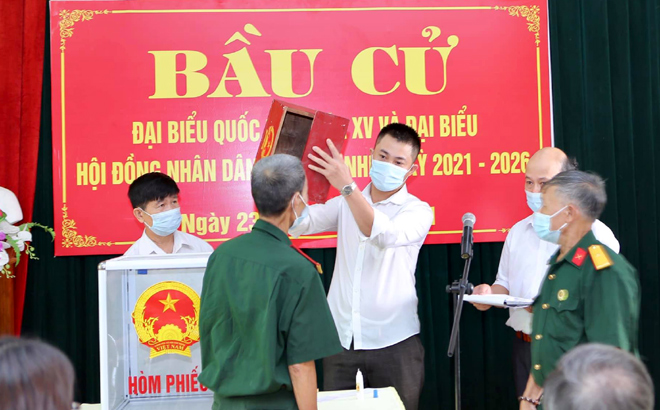 Voters check voting boxes before being sealed.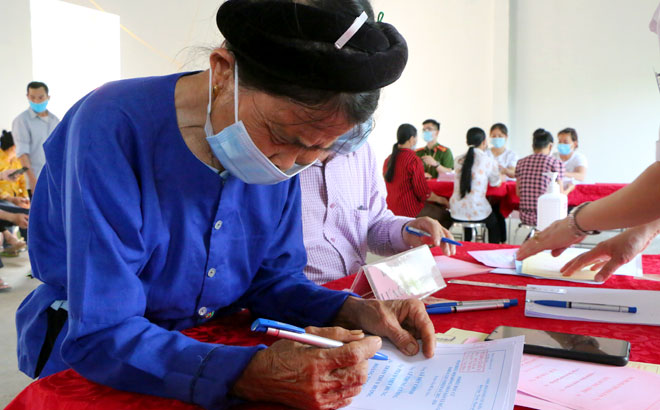 Tay ethnic minority people in Luc Yen choose their trusted representatives through voting.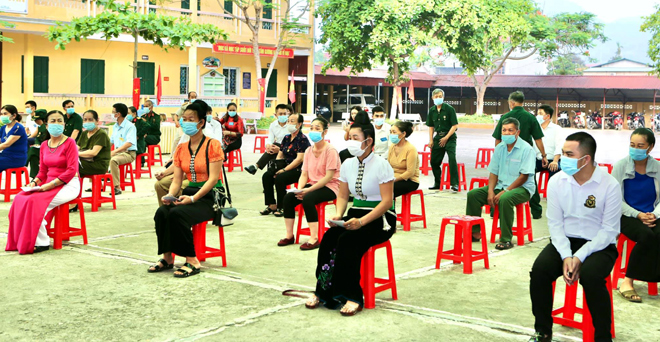 All voters keep safe distance as recommended.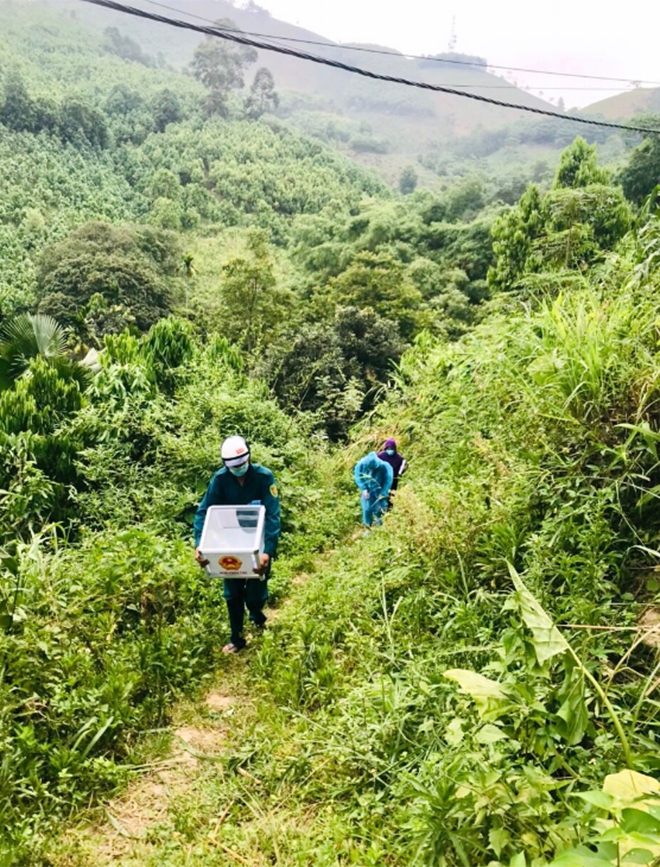 The elecction group in Chau Que Ha commune of Van Yen district crosses the forest to bring the voting boxes to voters undertaking home quarantine due to COVID-19 prevention and control regulations.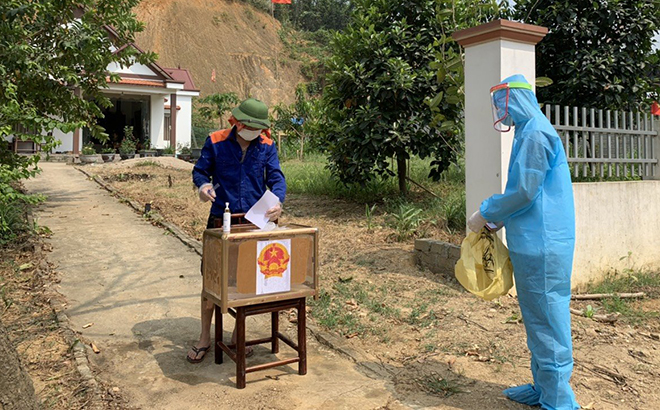 Citizens undertaking quarantine cast their ballots.
Other news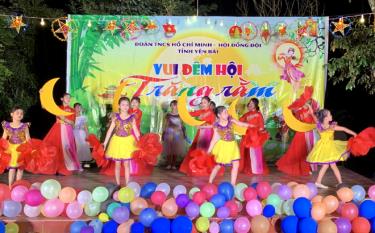 Despite COVID-19 pandemic's impacts, Yen Bai has held various activities in many forms for local children, aiming to ensure that they enjoy a full, meaningful, happy and safe Mid-Autumn festival.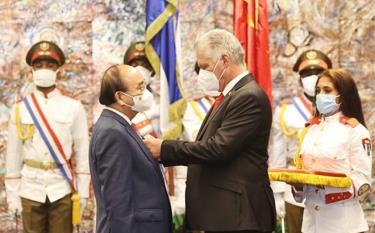 Vietnam and Cuba released a 12-point joint statement on the occasion of Vietnamese President Nguyen Xuan Phuc's official friendship visit to Cuba from September 18-20 at the invitation of First Secretary of the Communist Party of Cuba Central Committee and President of Cuba Miguel Díaz-Canel Bermúdez.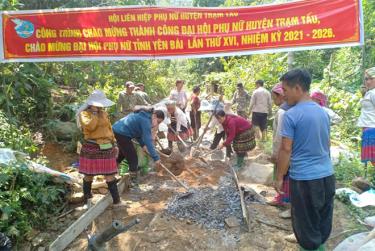 The 16th Yen Bai provincial Women's Congress, for the 2021 - 2026 tenure, is scheduled to officially take place at the province's convention centre on September 22 - 23.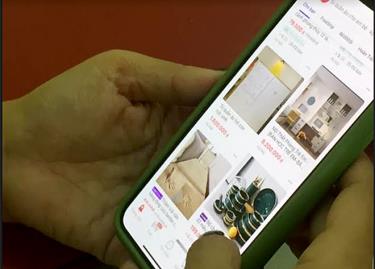 The People's Committee of Yen Bai province has issued Plan No. 216/KH-UBND on developing the province's e-commerce in the 2021 – 2025 period.