Yen Bai sets up three points of sale for OCOP products
YBO - The northern mountainous province of Yen Bai now has three points of sale displaying and selling One Commune, One Product (OCOP) products.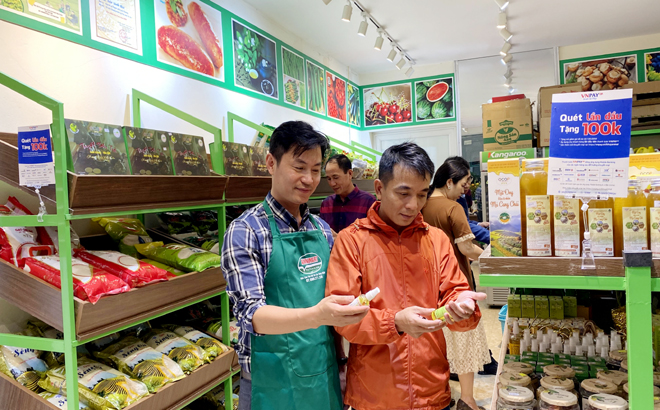 Annmart No.931, Dien Bien street, Dong Tam ward, Yen Bai city.
OCOP is a programme to develop agriculture and non-agriculture products and services of strength in each locality in value chain, which is carried out by private and collective economic sectors.
As scheduled, this year Yen Bai will strive to standardise 35 more OCOP products, including developing 32 three-star products and upgrading three products from three to four stars. As of March 24, districts, towns and city registered 58 OCOP products, including four upgraded from three to four stars, and 54 new products.
In late 2020, the province had 83 three-to-four-star products receiving OCOP certificates, including eight achieving four-star standards and 75 others three-star.
Four OCOP products met four-star standards, namely Gioi Phien vermicelli, Suoi Giang white shan tea, Muong Lo seng cu rice, Dai Minh pomelo, Tran Yen cinnamon stick, Van Yen cinnamon floor cleaning liquid, and Van Yen cinnamon dishwashing liquid.
Points of sale include Thai Son cooperative at No.5, group 3, Yen The township, Luc Yen district; Van Yen cinnamon cooperative at No.126, Tue Tinh street, Mau A township, Van Yen district; and Annmart No.931, Dien Bien street, Dong Tam ward, Yen Bai city.
Other news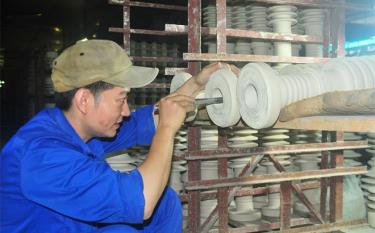 Yen Bai's Industrial Production Index (IIP) in March rose by 32.53 percent from the previous month and 11.13 percent from the same period last year. In the first quarter of 2021, the index expanded 10.03 percent year-on-year.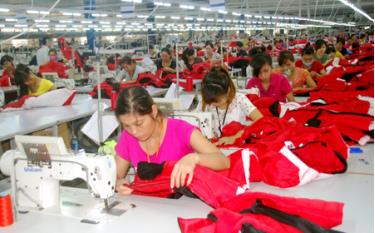 The People's Committee of Yen Bai province has ordered tightening the management of foreign workers who are investors, managers, experts and technicians at firms and organisations in the locality in line with regulations.
The Government will maintain efforts to build a socialist state ruled by law and of the people, by the people, for the people, newly-elected Prime Minister Pham Minh Chinh affirmed while taking the oath of office on April 5.
The National Assembly (NA) elected Nguyen Xuan Phuc, Politburo member of the 13th tenure and a deputy of the 14th legislature, as State President for the 2016-2021 term on April 5 morning, during the 14th legislature's 11th sitting.