Yen Bai's Fatherland Front Committee calls for donations to Fund for the Poor
Wednesday, September 28, 2022
The Fatherland Front Committee of Yen Bai province has sent an open letter to agencies, organisations, businesses and people calling for donations to the province's "Fund for the Poor" and the social security programme in 2022.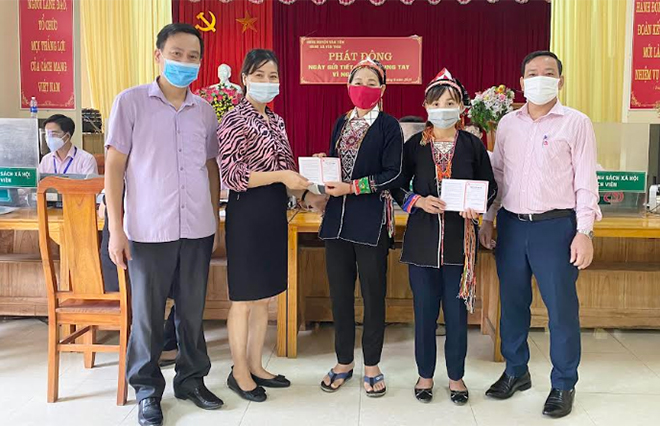 Poor households in Yen Thai commune, Van Yen district, receive saving books.
In its letter, the committee said that in accordance with the multidimensional poverty standards for the 2022-2025 period, there are 39,721 poor and 17,243 near-poor households in the province, accounting for 18.07% and 7.85% of the total number of households, respectively.
To get out of poverty sustainably, besides the efforts and determination of poor households to overcome difficulties, it is very necessary to have assistance from the Party Committees, administrations at all levels, the sharing and support of donors, the community and society.
The committee calls on cadres, civil servants, public employees, workers, officers and soldiers of armed forces, agencies, localities and enterprises to continue providing material and spiritual aid to help the poor overcome difficulties, get out of poverty, and stabilise their lives.
All donations should be sent to the advocacy committee for the "Fund for the Poor" at the headquarters of the provincial Fatherland Front Committee at residential area No. 2, Dong Tam ward, Yen Bai city, Yen Bai province, or transferred to the account number: 119002691151 at the Vietnam joint Stock Commercial Bank for Industry and Trade, Yen Bai branch. People can contact the committee through phone number: 0216.3852.337.
Other news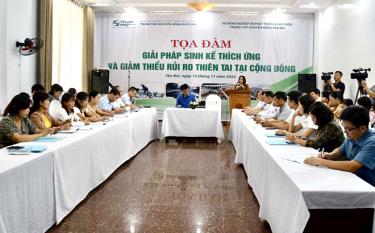 The National Agricultural Extension Centre in coordination with the Agricultural Extension Centre of Yen Bai province recently held a seminar "Adaptive livelihood solutions and disaster risk reduction in the community", with the participation of farmers in Yen Binh and Tran Yen districts as well as Yen Bai city.
On the occasion of the 40th Vietnamese Teachers' Day (November 20), leaders of Yen Bai province visited and congratulated teachers at local schools.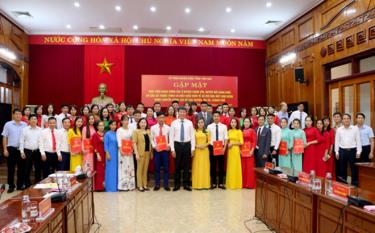 The People's Committee of Yen Bai province has held a meeting with 46 teachers who are working in Tram Tau and Mu Cang Chai districts, and communes with socio-economic disadvantages. They have a wish and are also eligible to move to work in localities with better conditions.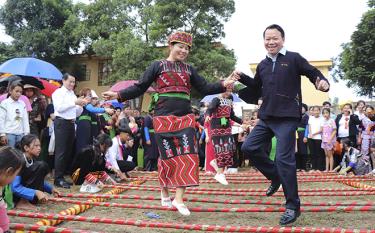 Secretary of the provincial Party Committee Do Duc Duy attends the Festival of National Great Solidarity 2022 in Chau Que Thuong commune/ Permanent Vice Secretary of the provincial Party Committee and Chairman of the provincial People's Council Ta Van Long shares joy with residents in Pu Trang ward/ Chairman of the provincial People's Committee Tran Huy Tuan congratulates residents in residential group No.7, Mau A town.