Yen Bai unworried about shortage of Tet goods
YBO - Almost supermarkets, retail outlets and shops in Yen Bai city have thoroughly prepared for goods to serve consumers during year's end and the 2021 Lunar New Year festival.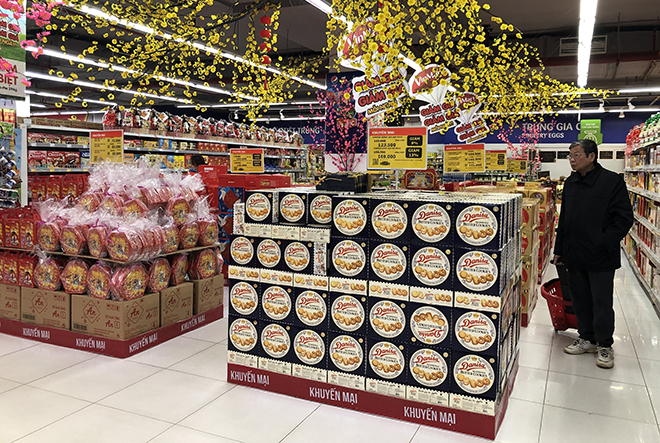 Supermarkets and shops prepare goods to serve locals
On display are diverse goods with nice design and reasonable prices, mostly necessities such as confectionery, beverages, wine, beer, fresh and processed food, apparel and footwear.
Director of the Hang Hien Co.Ltd Pham Duy Hien said firms have stored goods worth over 20 billion VND to ensure supply for retailers in the province.
In Nghia Lo commune – economic and trade hub in the west of the province, businesses and merchants fully prepared for consumer goods.
As consumption demand is forecast to rise by 15-20 percent during the upcoming Lunar New Year, the supply is relatively abundant and diverse. Due to the COVID-19 pandemic, consumption fell but has begun to heat up so far.
In December 2020, the provincial Department of Industry and Trade worked closely with authorities and people's committees of districts, townships and city, and distributors to ensure the supply of necessities during year's end and the Lunar New Year festival.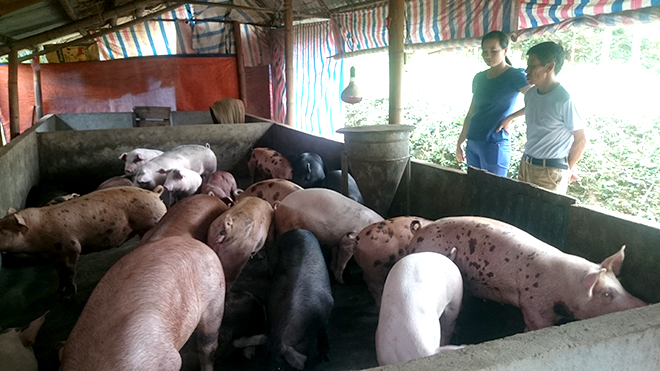 Cattle and poultry meat not only meet demand of local consumers but also those outside the province
To date, businesses have stockpiled a large amount of goods while staying ready to supply when demand spikes. The total goods value for the occasion is estimated at 109 billion VND.
As for farm produce and foodstuff, the provincial Department of Industry and Trade partnered with the Department of Agriculture and Rural Development and units concerned to oversee pork market situation, epidemics, weather conditions, especially African swine fever, as well as check the number of existing pig heads to avoid redundancy or shortage hurting the market.
Deputy Director of the provincial Department of Agriculture and Rural Development Nguyen Duc Dien said as of January 2021, there were over 655,180 heads of cattle, including 98,721 buffalos, 33,172 cows, 523,288 pigs and six million poultry heads. The total output of live-weight cattle of all types was estimated at 5,000 tonnes, 4,300 tonnes of them are of main cattle herds.
With the current production capacity, the output of live-weight livestock and poultry meat not only meets the need of local consumers but also those outside the province, Dien said.
At the same time, firms signed an agreement to strictly comply with regulations on doing business for Tet, including selling goods at listed prices, avoid reporting false information, and ensuring stable prices.
Other news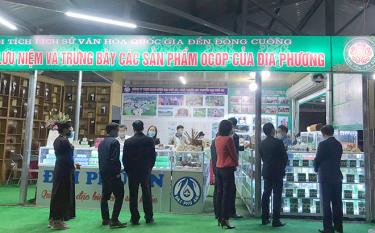 The district of Van Yen has recently launched a stall displaying local "One Commune, One Product" products at Dong Cuong Temple in Ben Den village, Dong Cuong commune on the occasion of the Lunar New Year 2021.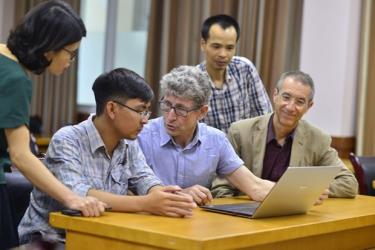 The placing of Vietnamese universities in prestigious global rankings has continually been on the rise in recent times despite the country's much shorter history in terms of higher education.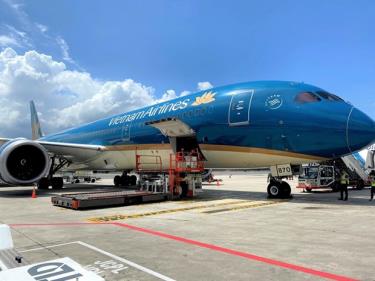 Vietnam Airlines has proposed it be officially permitted by authorised health agencies to transport COVID-19 vaccines from overseas.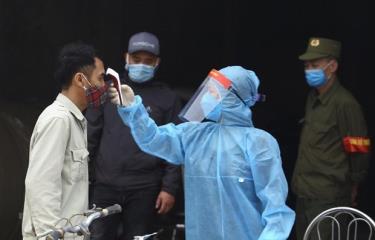 Vietnam documented no COVID-19 infections in the past 12 hours as of 6:00 am on February 25, making the tally unchanged at 2412, including 1,513 locally transmitted cases, according to the National Steering Committee for COVID-19 Prevention and Control.