Yen Bai holds get-together for former provincial leaders, officials
Wednesday, January 19, 2022
YBO - On the threshold of the lunar New Year, Yen Bai province's Party Committee recently held a meeting with former standing members of the provincial Party Committee, former members of the provincial Party Committee's Standing Board, retired members of the provincial Party Committee, and retired heads of departments and sectors.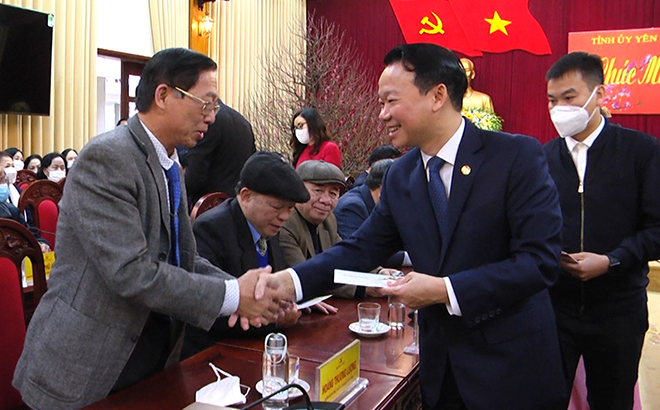 Secretary of the provincial Party Committee Do Duc Duy presents gifts to retired provincial leaders.
Briefing participants on outstanding achievements of the province in 2021, Secretary of the provincial Party Committee Do Duc Duy said that Party Committees and authorities at all levels have proactively implemented pandemic prevention and control measures in a flexible, timely and methodical manner, keeping Yen Bai as a "green zone" (safe) for a long time, thus helping maintain socio-economic development activities in the new normal state.
In 2021, the province's gross domestic product (GDP) growth rate reached 7.11 percent, ranking second out of the 14 provinces in the northern midland and mountainous region, and 12th out of the 63 provinces and cities in the country. Budget revenue topped 4.38 trillion VND, equal to 171 percent of the estimate assigned by the Ministry of Finance, and 109.6 percent of the estimate assigned by the provincial People's Council, an increase of 23.7 percent compared to 2020.
Secretary Huy affirmed that these results are the crystallisation of the tradition of solidarity, the spirit of innovation, high determination and great efforts, as well as the great and persistent contributions of the whole political system, including generations of provincial leaders over the periods.
Wishing them and their families good health, happiness and prosperity in the new year, Huy expressed his hope that with their experience, enthusiasm, and responsibility to the homeland, the former leaders and heads of departments and sectors will continue to contribute and give constructive ideas to the provincial Party Committee so as to help it complete the goal of making Yen Bai develop quickly and sustainably in the direction of "green, harmony, identity and happiness".
Other news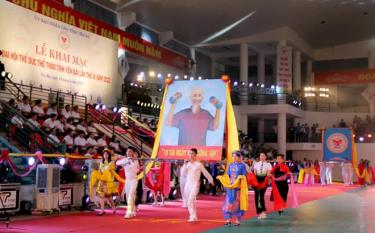 The 9th sports festival of Yen Bai province has seen the participation of more than 800 athletes from 21 delegations of nine districts, townships and city and 12 departments and sectors, who have been competing in 15 sports.
The provincial Vietnam Social Security agency and Yen Bai city ranked first in the 2021 District and Department Competitiveness Index (DDCI) rankings, according to a survey's results released by the provincial People's Committee in Decision No. 859/QD-UBND, dated June 6, 2022.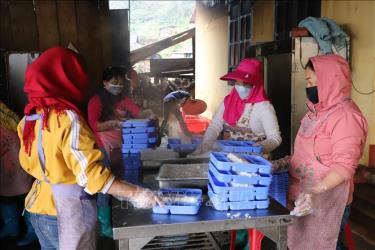 Yen Bai province has 396 semi-boarding preschools, primary and secondary schools with more than 226,000 students having one to three meals at school. Ensuring food safety and hygiene in semi-boarding schools in Yen Bai province has received special attention.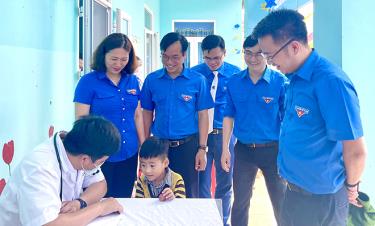 The Ho Chi Minh Communist Youth Union (HCYU) in Yen Bai launched the summer volunteer youth campaign at an event held in De Xu Phinh commune, Mu Cang Chai district, which will run until August 2022.