Yen Bai: seminars promote digital transformation among young ethnic minority intellectuals
Tuesday, October 12, 2021
YBO - The Ho Chi Minh Communist Youth Union chapter and the Vietnam Youth Federation Committee in Yen Bai province on October 12 organised a seminar on young ethnic minority intellectuals and digital transformation.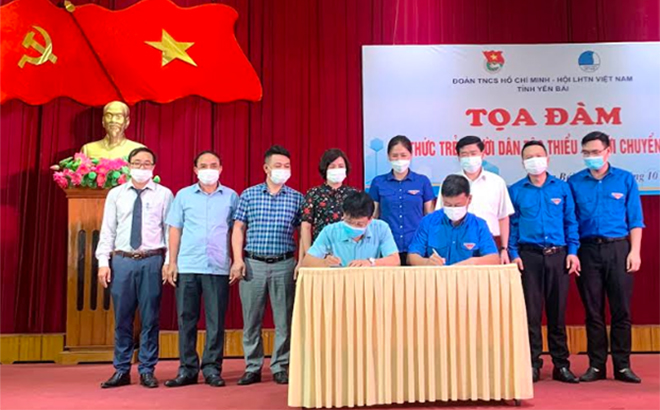 Leaders of the Ho Chi Minh Communist Youth Union chapter in Yen Bai and the provincial Department of Information and Communications sign a programme on coordination in digital transformation.
Participants were briefed on the role and significance of digital transformation in the current period as well as Vietnam's policies in this regard. They discussed issues regarding digital transformation among youths, especially young intellectuals from ethnic minority groups.
The seminar is expected to help local youngsters rapidly catch up with digital transformation, utilise scientific and technological advances in startups, and mobilise resources in science-technology, finance and digital trade.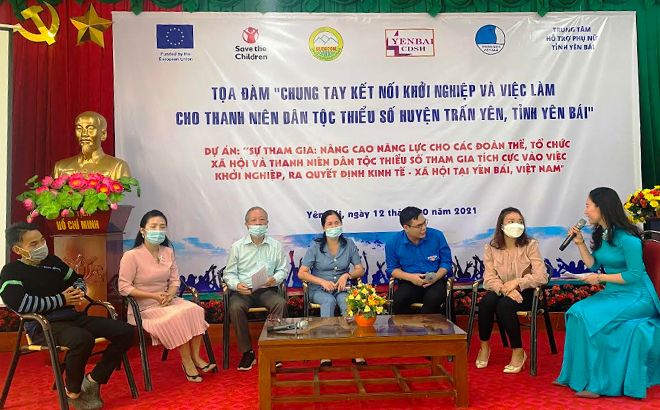 130 participants are representatives from youth initiative groups.
On this occasion, the Centre for Sustainable Development of Mountainous Communities (SUDECOM) and Save The Children (SC) jointly held another seminar on startup connectivity and job generation for ethnic minority youths.
The event brought together 130 young people who want to embark on startups, leaders of the management board of Project 9 in Tran Yen district, and representatives from businesses, cooperatives and production facilities in the locality.
The programme formed part of a project aiming to improve capacity of collectives, social organisations, and ethnic minority youths to actively engage in startups and make socio-economic decisions in Yen Bai province.
Other news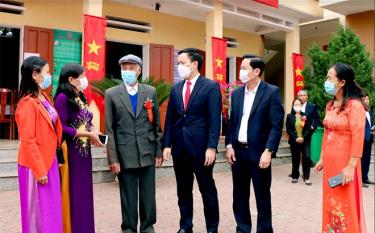 Over the past time, the movement to eliminate temporary and dilapidated houses for the poor and ex-revolutionaries who meet difficulties in housing has spread widely thanks to active participation of the entire political system.
Prime Minister Pham Minh Chinh received former PM of Japan Suga Yoshihide on November 25 as part of his official visit to the East Asian nation.
Traditional values of Vietnamese people should be promoted to build a prosperous nation, for people's happiness, Deputy Prime Minister Vu Duc Dam said while concluding the National Cultural Conference implementing the 13th National Party Congress's Resolution on November 24.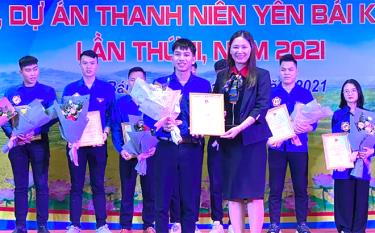 Nguyen Hong Son, a male student from the Yen Bai Vocational College, has won the first prize at Yen Bai's third contest on youth startup projects and ideas which received over 380 entries from students and young people from all over the province.